MBR system supply in modular
design and customized for long/short term leasement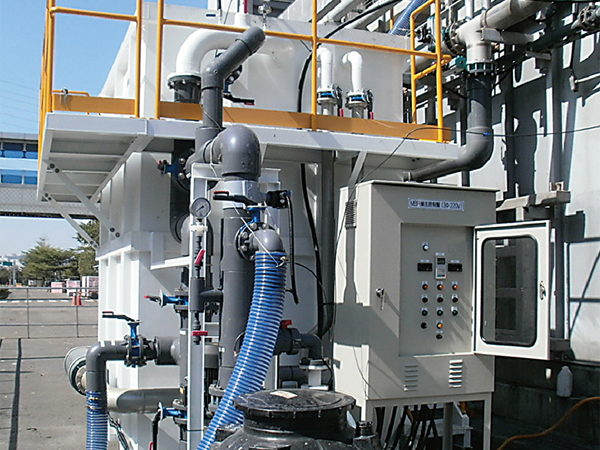 What are MBR SYSTEM
Unitech's customized MBR Wastewater Package Systems offer long-lasting strength in a compact, built-to-specifications design. The system is possible combines a Programming logical Controller (PLC) to provides superior effluent quality while reducing the time and costs required for plant construction.
MBR SYSTEM

Features
Simplifying the process program for better efficiency.
Space-saving. No sedimentation unit is required.
Removal of bacteria and virus for antitoxin.
Process unit is compactly distributed to reduce odor emission.
Exit flow hold low turbidity which is suitable for mid-term recycle.
Low in energy consumption, no chemical dosing is required.
Selective for beneficial strains which facilitating removal of contaminants.
Efficient and effective for small to mid-scale process with low maintenance.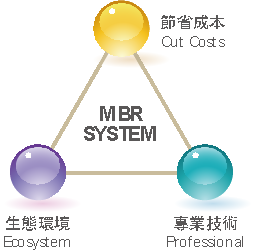 Scope for application
Public facility, Petrochemical Industry, Electronics Industry, Printing Industry, Butchery, Food processing plant, Heavy Industry....
Increasing the capacity of existing wastewater treatment plants. The processed water can be directly recycled.
Filtration of groundwater and river water.
Substitution for sand filter or micro filter and prolonging RO operation time.
Small to mid-scale water process plant, pharmaceutical factory, school, vacation hotel, restaurant, amusement park, military campus.
Providing rapid and graded ultra-filtration also meet urgent request.

| | | |
| --- | --- | --- |
| Amusement Park | Producing Industry | School |
| Resort | Environment Waste Water | Shopping Mall |
工廠組裝、工地快速運轉
Customize design for process by assorted tanks, reactors with assembling.
Full set of control units such as pumps, air compressors, flow meters, valves, tubing, electricity layout.
Commissioning by clean water. On-site-initiable while introducing into target pipe.
Automated control for convenient management.
Providing various kind of work volume based on daily load.
Business models
Avaliable for modularity, customized and long term leasing